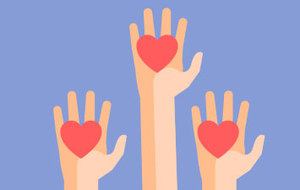 It began almost 250 years ago. Men and women coming together to build schools, hospitals and orphanages. Brave women religious who traveled to the wilds of America to bring health and healing to those working in mines and lumber camps. They worked in the open, in tents and partnered with those being served to build the facilities that would change the landscape of healthcare in America for centuries to come. Wives brought fruit, vegetables, linens and crucial supplies to help care for the sick and injured. This was all done without government support. It was accomplished through private philanthropy and lives dedicated to serving others.
This legacy of philanthropy is seen throughout our communities and in our hospitals across the country. Changes through the years—capitation, private health insurance, government health insurance through Medicaid and Medicare—have been touted as "fixes" for our healthcare system of payment and cost containment. Yet, throughout all of these financial programs the need for philanthropy has steadily increased. The healthcare reform act will not change that need. It will increase it.
Moody's Investor Service Analyst Sara Vennekotter states that "While median revenue growth showed an uptick…it remained low by historical standards, and will likely fall again in coming years due to tightening federal funding. Inpatient volumes that have been weak due show no growth. For FY 2013 and beyond, we expect lower payments for inpatient procedures from all payers and a continued shift to outpatient services as healthcare reform forces hospitals to operate with less while being required to prove higher quality care. Margins are likely to soften due to the continuous pressure on revenue forcing hospitals to drastically reduce expenses."1
As 2014 arrives, providers will have to be prepared for an unprecedented influx of new patients. McKesson projects that by 2015, 19 million uninsured people will receive coverage. In 2016, an additional 11 million uninsured people will be knocking on providers' doors to receive services. McKesson also estimates rising costs of $1,035 trillion between 2014 and 2019, with $201 billion of that to come directly from hospitals. The impact is that the increase in patients will not be enough to offset the negative financial impact of paying for reform.2

New payment models will bundle payments for a wide variety of services—not just those performed in the hospital. Follow-up and outpatient care will be included as well. Accountable Care Organizations will bundle the services of hospitals, physicians and other providers and payment will be predicated on the quality and longevity of results rather than just on the services provided. With these new models come increasingly challenging structures that require extensive and expensive data systems and equipment.
As reform plays out, 62% of the funds needed to expand coverage will come from Medicare cuts:
$196 billion through reducing fee-for-service payments
$136 billion from setting Medicare rates lower
$36 billion from cutting hospital disproportionate share
A Standard and Poor's' report states that it is unsure whether hospitals can cope with "the unfolding impact of the healthcare reform law in addition to the ongoing economic pressures."3How will healthcare organizations manage the significant negative financial impact of these cuts? It has been much discussed and anticipated that the key to managing this impact will be to improve operating efficiency, reduce patient length of stays, implement process improvements and economies of scale and, most importantly, to somehow increase revenue.
Hospitals generate revenue three ways: through operations, borrowing and philanthropy. Raising money through operations has become increasingly difficult as hospitals have a severely limited ability to raise rates and cannot decline to provide most healthcare services. Healthcare reform, as shown, will add to this pressure. Yet, the rate of medical innovation is off the charts. It's difficult to keep up when you consider that medical technology changes and advances about every 18 months. If a hospital runs at a 5% margin (which is considered very successful; most hospitals across the country run at 1% to 2% margins), then it has to earn $20,000,000 in revenue to free up $1,000,000 to spend on capital equipment.
Also, when you consider the sheer number of patients who will still pay little or nothing for care, the .50c on the dollar paid by government programs and the reduced rates of care demanded by private insurance companies you begin to realize how difficult earning operational dollars become. Imagine, going into a grocery store and buying a loaf of bread that costs $1.00. You go to the check-out stand and tell the clerk that you will buy the bread—but only for $.50. The grocer not only has to accept that payment, but also has to figure out how to replace that loaf of bread that costs $.85. That's how revenue works in healthcare.
Clearly, revenue from operations will be difficult to increase, especially given the share payment and reduced payment models healthcare reform will implement. Revenue from debt—or borrowing—will be much more difficult as hospital debt ratios are downgraded and interest rates increase. The ability to pay back those borrowed amounts—with interest—depends on operational revenue.
If a hospital borrows money then it has to pay that money back—with interest. So, $1,000,000 borrowed at 5% interest over 15 years will cost $1,400,000 which equates to $28.4 million in operating revenue needed to repay the loan. For example, if a hospital borrows all it needs to build a new wing or buy expensive equipment, it could obligate most or all of its earnings from patient care to pay the debt—leaving little or nothing available to afford the next innovation or to replace outdated equipment. State of the art treatment, and the equipment needed to provide it changes constantly and is increasingly expensive. Supplies and salaries—especially in such a people intensive enterprise—continue to increase.
Yet, increasing revenue is the key to maintaining the promise to those who rely on their hospitals and health systems for care. Hence the enormous Catch 22 facing hospitals. How will hospitals and health systems maintain the trust of patients who expect access to the best the medical community has to offer? This expectation of excellence will only be possible through philanthropy.
Randy Kelley, an experienced health care CEO comments that, "The great worry most health care leaders have today is that we're facing a double-edged sword: reductions to reimbursement coupled with an end to our history of focus on volume-driven activity. We will no longer be paid when the patient walks in the door. We're being asked to manage population health and to a great extent, organizations will be successful based on their good fortune to be located in a healthy community. This will put greater emphasis on philanthropy as the old sources of capital dollars (i.e. the hospital bottom line) evaporate. Hospitals and health systems that already have strong sustained history of fundraising in place are likely to better weather these cuts to reimbursement and changes to incentives.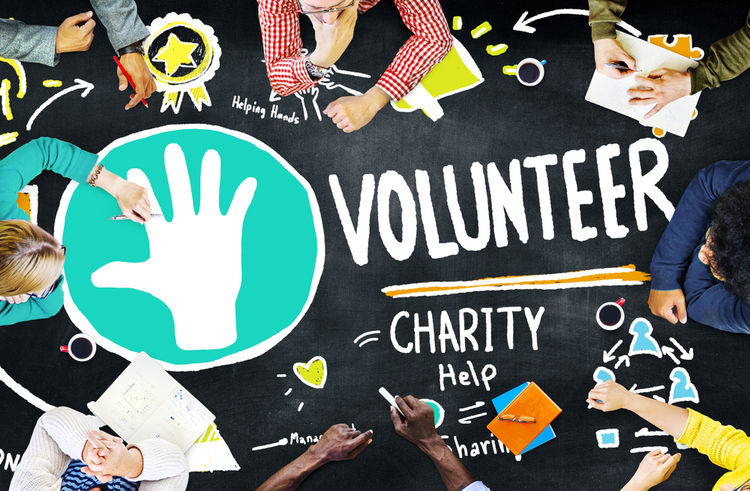 Hospitals and health systems that fail to address these budgetary challenges through philanthropic efforts put their entire future at risk. Margins are already very narrow for most of the not-for-profit healthcare world. The programmed cuts to Medicare, DSH and state Medicaid programs will only increase through time. Given that most hospitals and health systems rely on profit for future funding of capital and expense items, those cuts will devastate their bottom lines. And, iIn the not-for-profit world, the bottom line is how a hospital funds its future. Hospitals and health systems that already see philanthropy as a key resource to support capital needs will do best in this new environment.
Additionally, the uses for philanthropic dollars may change in the future. Historically most philanthropy and grant funding has expressly prohibited those dollars to be used for staffing. The conventional approach for fund raising has been to focus efforts on buildings ("brick-and-mortar") and equipment. Population health management may be more labor than capital intensive. Health systems and hospitals are going to need people even more than buildings and equipment. Given the budgetary pressures already in place, it makes sense that we may see gifts and grants funding positions that would otherwise be eliminated by not-for-profit hospitals and health systems. This would be a real change for most fundraising executives.
Despite all these reimbursement changes and a shift in our nation's focus from heads in beds to population health management, hospitals and health systems in the best position for the future are those that already have a strong history of fund-raising. Healthcare has a great story to tell and those organizations that can best tell their story and connect the right donor to the right project are best positioned for the future. Mr. Kelley sums it up nicely, "Naturally, I think the organizations best positioned for our uncertain future are those that have both good fund raising executives and CEOs who are good fund raisers."
Our history shows us that philanthropy is a core value in the culture of American healthcare. Our future shows us that philanthropy will become absolutely vital for hospitals and health systems wishing to maintain their ability to meet the challenges associated with critical cuts in funding while continuing to provide excellence in care.
This, coupled with providing care to millions of patients every year, requires corresponding resources needed to carry out that mission. Our medical facilities house the people and equipment that save lives; any "profit" is immediately put to use paying salaries, replacing equipment and maintaining critical facilities. Without that margin of "profit" the Hospital would not be able to keep its doors open. But that margin of profit is steadily decreasing.
American not-for-profit hospitals and health systems continue to honor their long commitment to provide care to everyone in need in spite of a growing population, declining reimbursement and the rising costs of providing care free of charge to those in need. The promise is kept even amidst increasing pressure caused by dramatic increases in costs for staff, pharmaceuticals and equipment. In light of this economic environment, it becomes quickly apparent how important philanthropy is to a hospital's ability to continually provide the measure of healthcare excellence the community expects and that patients and families deserve. Thus, a hospital's ability to fulfill its mission requires engagement with and support from community members.
Every day at hospitals across this country, thousands of stories of hope, courage and faith unfold. Philanthropy has and will continue to be a key factor in making sure those stories have happy endings.