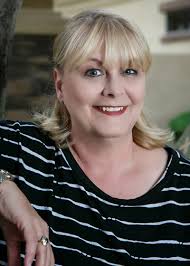 Staying true to your donors is the commitment you make when you agree to be a fundraiser. But the organization's leadership and metrics don't always operate harmoniously with those ideals. Donors don't have the same priorities or needs as those who operate behind the scenes of the philanthropic organization.
So how do you get the most out of donor relationships?
In this episode, Penny Cowden talks about the Art of Philanthropy, coming up with realistic goals, and training young fundraisers on how to get the most out of donor relationships.
Here's a glimpse of what you'll learn: 
[01:30] What is the Art of Philanthropy?

[02:20] Penny's experience with metrics & KPIs from the business world

[06:50] How to get fundraisers to love the work they do in the face of metrics

[08:25] Penny's mentors and secrets for successful relationship building

[09:20] Numbers grounded in reality

[10:25] How to get the most out of donor relationships

[14:08] Training young fundraisers on the Art of Philanthropy
Subscribe and Listen on:
Resources Mentioned in this episode
Connect with Penny
Sponsor for this episode
This episode is brought to you by Philanthropy212,  a fundraising consulting company focusing on helping not-for-profit organizations to build sustainable practices and programs that raise more money. Philanthropy212's founder, Penny Cowden, has 25 years experience in the industry & has helped raise more than $100 million for non-profits such as PeaceHealth, Sisters of Charity, Inova Health System, Banner Health System and Sun Health.