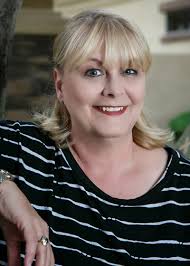 Great relationships lead to great organizations. There's nothing more important than a positive CEO-CDO relationship to deliver quality service. It's not just about raising money; it's about the partnerships you have in leadership.
Ed Flynn is the Principal of Flynn Consulting. He has over 30 years of experience in the not-for-profit sector and his background includes 501(c) (3) formations, governance, board recruitment, and strategic planning. Ed has raised in excess of $280 million over the course of his philanthropy career. He has consulted with numerous organizations throughout the country and represents both sides of the Chief Executive Officer (CEO) and Chief Development Officer (CDO) relationships.
In this episode, Penny Cowden is joined by Ed Flynn to talk about establishing sustainable CEO-CDO relationships, creating a balanced strategic plan, and finding the right fundraiser.
Here's a glimpse of what you'll learn: 
[01:00] Flynn's observation on the importance of a dynamic CEO-CDO relationship
[06:05] The need for an expert fundraiser
[08:25] How professionals can help organizational leadership understand the role of professional fundraisers
[11:00] How to have a balanced strategic plan owned by both the organization and donors
[13:30] How a CDO can build a trusting relationship with their CEO
[16:55] Flynn's take on how philanthropy executives can manage organization and donor expectations
[21:30] The top 3 things new fundraisers need to pay attention to
Subscribe and Listen on:
Resources Mentioned in this episode
Connect with Penny
Sponsor for this episode
This episode is brought to you by Philanthropy212,  a fundraising consulting company focusing on helping not-for-profit organizations to build sustainable practices and programs that raise more money. Philanthropy212's founder, Penny Cowden, has 25 years experience in the industry & has helped raise more than $100 million for non-profits such as PeaceHealth, Sisters of Charity, Inova Health System, Banner Health System and Sun Health.