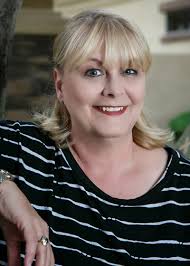 The culture of an organization is very important in philanthropy. It is also just as important that the entire organization gets involved in building that culture and not get too bogged down in the business side of philanthropy.
Culture eats strategy every time, meaning that if you don't pay attention to your culture, your strategies are not going to be as effective or even effective at all.
In this episode, Penny Cowden talks about building a culture of Philanthropy, how to get the entire foundation involved, and examples of organizations that encourage giving back to society.
Here's a glimpse of what you'll learn:
[01:25] Importance of building a culture of philanthropy
[02:35] How an organization can provide an avenue for giving back
[04:43] How foundation leaders can encourage a culture of philanthropy
[08:22] Example of an event building a culture of philanthropy
Subscribe and Listen on:
Resources Mentioned in this episode
Connect with Penny
Sponsor for this episode
This episode is brought to you by Philanthropy212,  a fundraising consulting company focusing on helping not-for-profit organizations to build sustainable practices and programs that raise more money. Philanthropy212's founder, Penny Cowden, has 25 years experience in the industry & has helped raise more than $100 million for non-profits such as PeaceHealth, Sisters of Charity, Inova Health System, Banner Health System and Sun Health.