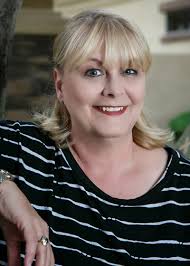 A board can make or break your entire development program. So if you have a weak board or a board that is not involved, un-willing to give, receive, or talk to people, then your program will not go very far.
Fundraisers are not equal to donors. Peer to peer fundraising has been proven time & time again to be the most effective way to raise money. So having a strong board gives you that leverage with donors, that their peers are asking them to consider participating in the mission of the organization.
Penny Cowden sits down with John Cocoran to talk about strategic recruitment of board members, the difference between governance & management in board roles, and what board trainings/retreats should involve.
Here's a glimpse of what you'll learn:
[01:35] Why having a good board is a critical factor in philanthropy

[02:30] Criteria to look out for when recruiting effective board members

[04:55] Formal orientation and what to include in it

[07:20] How to get board members involved in philanthropy

[09:20] The difference between governance & management in board roles

[11:45] What board training involves

[13:35] How to decide between giving a board member more training vs parting ways

[15:20] How to know if a board needs training & the frequency of training
Subscribe and Listen on:
Resources Mentioned in this episode
Connect with Penny
Sponsor for this episode
This episode is brought to you by Philanthropy212,  a fundraising consulting company focusing on helping not-for-profit organizations to build sustainable practices and programs that raise more money. Philanthropy212's founder, Penny Cowden, has 25 years experience in the industry & has helped raise more than $100 million for non-profits such as PeaceHealth, Sisters of Charity, Inova Health System, Banner Health System and Sun Health.