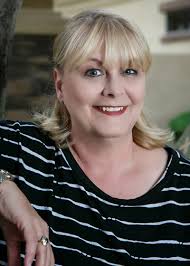 Many clinicians don't understand that what they do every day may seem ordinary to them but for those on the outside, it is extraordinary. And those extraordinary experiences lead to gratitude which may be expressed through giving, and this makes the patient happy. Happiness is a result of doing things for others and is part of the healing process. 
So how can health professionals recognize the cues of gratitude? Randall Hallett knows how.
Randall Hallett is the President and Principal Consultant for Gobel Consulting, a leading firm in the health care of philanthropy. He oversees the client program aspects on behalf of the global group and has worked with systems, hospitals and medical centers in 19 states. His prior experience at the University of Nebraska Medical Center was as the Chief Development Officer where he was responsible for all aspects of fundraising including the introduction of a major gift solicitation program through physician engagement, a concierge program, and a plan giving effort that led to 600% increase during his tenure. 
Randall Hallett joins Penny Cowden in this week's episode to talk about grateful patient engagements, his organization's clinician training program, and why he advocates for gratitude screening as opposed to wealth screening.
Here's a glimpse of what you'll learn:
[

02:43] Philanthropy & gratitude as part of the healing process

[07:37] Relationship equity

[10:54] How health professionals can know when a patient is grateful

[15:15] Outcomes from clinician trainings

[22:45] Randall's personal story on gratitude

[28:47] Wealth screening versus screening for gratitude
Subscribe and Listen on:
Resources Mentioned in this episode
Connect with Penny
Sponsor for this episode
This episode is brought to you by Philanthropy212,  a fundraising consulting company focusing on helping not-for-profit organizations to build sustainable practices and programs that raise more money. Philanthropy212's founder, Penny Cowden, has 25 years experience in the industry & has helped raise more than $100 million for non-profits such as PeaceHealth, Sisters of Charity, Inova Health System, Banner Health System and Sun Health.