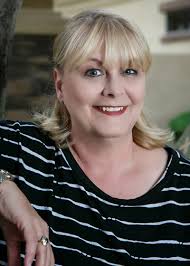 High achievers have a strong will and a high degree of confidence in who they are. They are open to learning and have very high expectations of themselves and of others.
Dr. Tricia Groff is a psychologist, writer, and speaker. She specializes in the personal and professional development of high achievers. She obtained her Masters of Science at Millersville University in Pennsylvania and Doctorate of Philosophy at Ball State University in Arizona. She currently maintains a private practice in Phoenix, Arizona. 
In this episode, Penny Cowden talks to Dr. Groff about working with high achievers, improving retention rates in fundraising organizations, and how to build strong, trusting relationships with donors.
Here's a glimpse of what you'll learn: 
(01:00) Common character traits of high achievers

(02:45) Tricia's advice to fundraisers starting out in a field of numerous high achievers

(07:30) How high achievers can achieve long-term success

(09:35) What philanthropic executives can do to retain great fundraisers

(12:45) How to build trusting relationships with donors

(15:45) Reasons why Penny decided to be a fundraiser

(17:20) How high achievers can make a large impact
Subscribe and Listen on:
Resources Mentioned in this episode
Connect with Penny
Sponsor for this episode
This episode is brought to you by Philanthropy212,  a fundraising consulting company focusing on helping not-for-profit organizations to build sustainable practices and programs that raise more money. Philanthropy212's founder, Penny Cowden, has 25 years experience in the industry & has helped raise more than $100 million for non-profits such as PeaceHealth, Sisters of Charity, Inova Health System, Banner Health System and Sun Health.