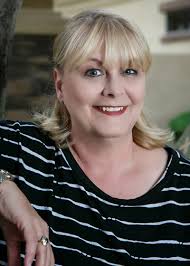 The marketing department of a typical for-profit organization has a huge role to play in the success of the company. Its job is to spread the word the products or services that the company brings to the world. Philanthropic marketing, on the other hand, is a whole different ball game. It is about telling stories of impact that donors have had and putting those stories in a way that compels other donors.
Fundraising is all about relationships. You can't build a truly authentic and sincere relationship with donors through mass communication. 
In this episode, Penny Cowden talks about how to engage in compelling conversations, how to market philanthropy, and writing case statements.
Here's a glimpse of what you'll learn:
[01:25] How to communicate effectively

[04:10] Positioning donors as heroes of stories

[05:35] How to find compelling stories

[07:40] Formal writing doesn't work in philanthropy

[09:15] Creating opportunities for donors to participate
Subscribe and Listen on:
Resources Mentioned in this episode
Connect with Penny
Sponsor for this episode
This episode is brought to you by Philanthropy212,  a fundraising consulting company focusing on helping not-for-profit organizations to build sustainable practices and programs that raise more money. Philanthropy212's founder, Penny Cowden, has 25 years experience in the industry & has helped raise more than $100 million for non-profits such as PeaceHealth, Sisters of Charity, Inova Health System, Banner Health System and Sun Health.