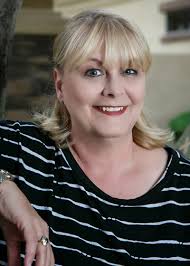 "Motivation is lighting a fire under someone and inspiration is lighting a fire within someone."
And when inspired, people do remarkable things. Inspiration is for the long term while motivation is for the short term. Leaders need to find ways of inspiring employees so that they can do amazing things for their customers. 
Dr. Lance Secretan is one of the world's top authorities in inspirational leadership. He's a trailblazing teacher, adviser, and expert on corporate culture whose best selling books, inspirational talks, and life-changing retreats have touched the hearts and minds of thousands of people worldwide. He's the author of 21 books with the latest being "The Bellwether Effect". He is a speaker and acknowledged globally as one of the most insightful and original leadership teachers. He coaches & advises leaders globally, guiding leadership teams who want to transform their culture into the most inspirational in their industries.
In this episode, Penny Cowden talks to Dr. Lance Secretan about motivating & inspiring employees, The Bellwether Effect, corporate trust & respect, and mentorship.
Here's a glimpse of what you'll learn:
[

02:35] Reclaiming corporate trust & respect

[04:30] The business roundtable Dr. Lance recently created

[05:50] Employee issues in the corporate vs non-corporate world

[07:40] What leaders can do to be more inspiring to employees

[10:55] The Bellwether Effect

[13:43] Motivating vs inspiring people

[17:40] The proliferation of metrics into the fundraising process 

[20:05] Working with the military

[21:35] Mentorship & how fundraisers can be more inspiring to donors

[23:33] How can we dream with results?

[26:25] Dr. Lance's tips for creating an inspiring culture
Subscribe and Listen on:
Resources Mentioned in this episode
Connect with Penny
Sponsor for this episode
This episode is brought to you by Philanthropy212,  a fundraising consulting company focusing on helping not-for-profit organizations to build sustainable practices and programs that raise more money. Philanthropy212's founder, Penny Cowden, has 25 years experience in the industry & has helped raise more than $100 million for non-profits such as PeaceHealth, Sisters of Charity, Inova Health System, Banner Health System and Sun Health.