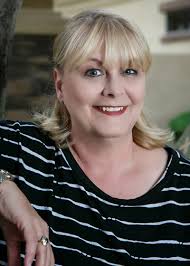 When it comes to strategic planning, the biggest mistake often made is that the people involved try to do too much. They have too many goals yet there's no way they can accomplish all of them. They get overwhelmed.
To have a successful strategic plan, you have to be realistic about it. For the annual plan, you want to pick a few things which the foundation can accomplish in a reasonable timeframe.
In this episode, Penny Cowden talks about the process of creating a good strategic plan, how often it should be done, how many goals you should have, and who should be involved to make it a success.
Here's a glimpse of what you'll learn:
[

01:30] How often should you create a new strategic plan?

[02:08] How often should you update a long-range strategic plan?

[03:10] Whose job is it to start the strategic planning process & what should be considered?

[05:35] What if the goals determined are out of whack with the mission of the foundation?

[07:18] Involving the larger organization in strategic planning

[08:30] How to ensure the strategic plan remains the road map going forward

[09:40] Should an organization get an outside facilitator?
Subscribe and Listen on:
Resources Mentioned in this episode
Connect with Penny
Sponsor for this episode
This episode is brought to you by Philanthropy212,  a fundraising consulting company focusing on helping not-for-profit organizations to build sustainable practices and programs that raise more money. Philanthropy212's founder, Penny Cowden, has 25 years experience in the industry & has helped raise more than $100 million for non-profits such as PeaceHealth, Sisters of Charity, Inova Health System, Banner Health System and Sun Health.