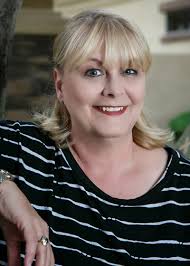 Penny Cowden is the founder of Philanthropy212. She spent 25 years as a front-line funder managing all aspects of fundraising programs including board development & training. In the course of her career, she has helped raise over $100 million.
This week we will explore the inspiration and creation of Philanthropy212, including some of the big avoidable missed-opportunities she saw in major organizations making when they go out to raise funds for their ongoing courses. 
In this episode, John Corcoran is joined by Penny Cowden to talk about how Philanthropy212 was started, what the name means, working with donors, and recruiting board members for fundraisers.
Here's a glimpse of what you'll learn: 
(01:20) What does the name Philanthropy212 mean?

(02:40) Penny Cowden's primary motivation for starting the company

(04:30) Why many not-for-profits focus on an event rather than other ways of raising money

(05:25) Differences between working with small, medium, and large organizations

(06:33) The best way to recruit qualified & involved board members

(08:00) The role of fundraising board members

(09:50) How do you know if your mission is strong enough?

(11:20) Working with internal vs external donors
Subscribe and Listen on:
Resources Mentioned in this episode
Connect with Penny
Sponsor for this episode
This episode is brought to you by Philanthropy212,  a fundraising consulting company focusing on helping not-for-profit organizations to build sustainable practices and programs that raise more money. Philanthropy212's founder, Penny Cowden, has 25 years experience in the industry & has helped raise more than $100 million for non-profits such as PeaceHealth, Sisters of Charity, Inova Health System, Banner Health System, and Sun Health.