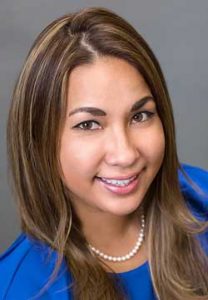 Jennifer Radics-Johnson is the Executive Director of the Alisa Ann Ruch Burn Foundation (AARBF), an organization focused on enhancing the quality of life for burn survivors and promoting burn prevention education. Jennifer has sharpened her management and leadership expertise within the not-for-profit industry for 14 years and has been with AARBF since August 2012.
Jennifer has a Bachelor's degree in Communications from the University of California, San Diego, and a Master's in Business Administration from Loyola Marymount University. Jennifer is a Certified Fund Raising Executive as well as a Certified Volunteer Administrator.
Here's a glimpse of what you'll learn:
Jennifer Radics-Johnson talks about her work with third-party fundraisers to continue hosting events without the burden of overhead and staff time
How to build partnerships with organizations for third-party events
What type of agreement should you have with third-party fundraisers?
Challenges to expect with third-party fundraisers
How to start partnering with third parties to plan fundraising events
In this episode…
Events are a great way to raise funds, but they require a lot of funding themselves, not to mention staff time and other resources that many small nonprofit organizations lack in large supply. So how do these nonprofits leverage events to raise funds without all of the overhead and staff time?
Jennifer Radics-Johnson says you need to turn to third-party events. With third-party events, you're essentially employing volunteers, partner agencies, or your biggest advocates to host events for you. And all you have to do as a nonprofit is receive the funds from the event.
In this episode of the Philanthropy212 Podcast with Penny Cowden, Jennifer Radics-Johnson, Executive Director of the Alisa Ann Ruch Burn Foundation (AARBF), shares everything you need to know about third-party fundraisers. She discusses what third-party fundraisers are, how AARBF is leveraging them, and how you can do the same for your organization.
Subscribe and Listen on:
Resources Mentioned in this episode
Sponsor for this episode…
This episode is brought to you by Philanthropy212, a fundraising consulting company focused on helping not-for-profit organizations build sustainable practices and programs that raise more than just money.
Philanthropy212's founder, Penny Cowden, has 25 years of experience in the industry and has helped raise more than $100 million for non-profits such as PeaceHealth, Sisters of Charity, Inova Health System, Banner Health System, and Sun Health.