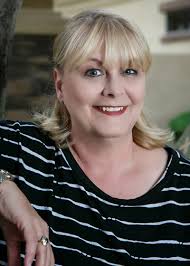 Millennials live in an instant culture and kind of expect the same thing with their philanthropic giving. They want to see results almost in real-time. They want to see that their gifts and resources are making a difference. 
But what else do they expect from fundraisers? Sarah & Abigail, millionaire millennials, have all the answers. Sarah Landman has served as a major gift officer and leader of two national fundraising consulting firms and helped raise over $500 million for not for profits during her 15-year career. She holds an MA in Philanthropy and Development from St. Mary's University of Minnesota and currently serves as the Senior Vice President of Insightful, a philanthropy technology company powered by News Bank, Inc. 
Abigail Wright is a Partner at JWright Companies and FanX Salt Lake Comic Convention, and Co-founder of the National CMV Foundation. She's also an Instagram influencer and produces commercial feature films. 
Penny Cowden is joined by Sarah Landman and Abigail Wright to find out what millennials expect from fundraisers, their common behaviors, and how to build authentic relationships with them.
Here's a glimpse of what you'll learn:
[

01:43] How can fundraisers work with millennials?

[03:15] How nonprofits can show impact on millennials' dollars

[05:29] Common behaviors of the millennial philanthropist

[09:08] What do millennials expect from fundraisers?

[13:18] Communication preferences for millennials

[17:50] How fundraisers can create work environments that millennials enjoy

[20:20] How technology can help create relationships with millennials

[21:57] The National CMV Foundation

[23:22] Engaging millennials through social media

[26:04] Peer influence & its impact on high net worth millennial donors
Subscribe and Listen on:
Resources Mentioned in this episode
Connect with Penny
Sponsor for this episode
This episode is brought to you by Philanthropy212,  a fundraising consulting company focusing on helping not-for-profit organizations to build sustainable practices and programs that raise more money. Philanthropy212's founder, Penny Cowden, has 25 years experience in the industry & has helped raise more than $100 million for non-profits such as PeaceHealth, Sisters of Charity, Inova Health System, Banner Health System and Sun Health.